On May 14, 2015, the best conference centre of the Czech capital "Praha" hosted Bitcoin Conference Prague, a unique profile event, where the future of cryptocurrency on the world market was discussed. The speakers were prominent Bitcoin enthusiasts from all over Eastern Europe, representatives of various companies successfully operating with this cryptocurrency, and just all those who are interested in this field of activity.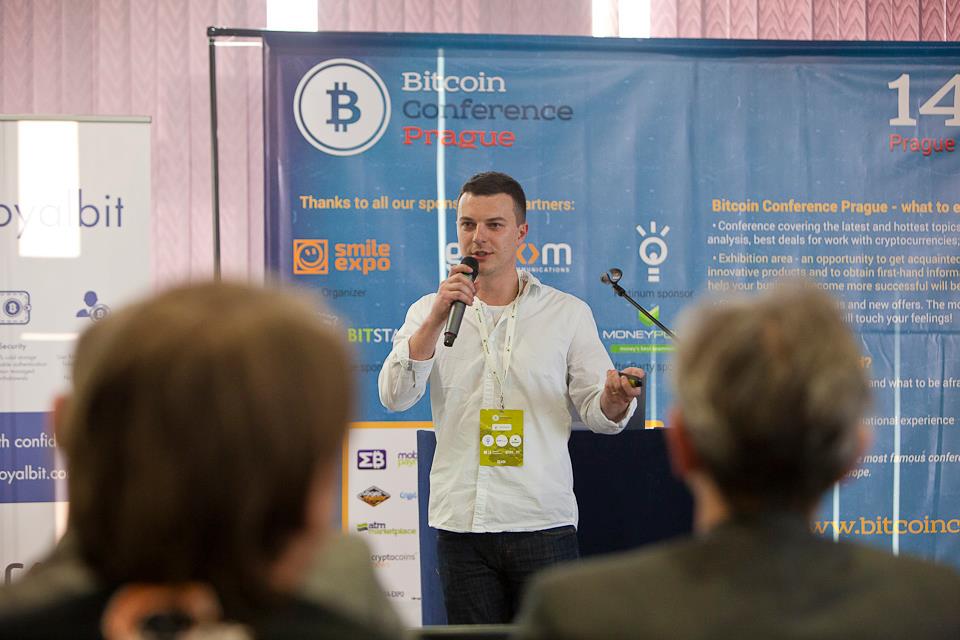 At Bitcoin Conference Prague, the guests found out about the latest technological solutions in the data security and confidentiality, mobile solutions, and got acquainted with the real case studies and specific examples demonstrating the best possible ways of work with Bitcoin. Only at this conference, all guests were able to learn how to use cryptocurrencies in their own business and how with their help to earn more than others.
The Conference in Prague has significantly expanded its scale in comparison with the Bitcoin Conferences conducted in Kiev, Moscow and St. Petersburg. The event included the following sections:
Bitcoin 2015: What to expect and what to fear?
Blockchain: prospects for the future
Transactions with Bitcoin
Regulation
Bitcoin in gambling
In addition, Bitcoin Conference Prague involved a unique exhibition area attended by representatives of various companies from the Czech Republic, Russia, Armenia, Poland, Italy and other countries. The following companies demonstrated their solutions in the sphere of cryptocurrency:
Bit-X;
Gokillo;
BitStamp;
MoneyPolo;
General Bytes;
CoinFox;
BW;
BitMarket;
BitStock;
BitBay;
Cryptosteel;
Bitnik;
BetConstract;
GeoBit;
Confirmo;
Endorphina.
An exciting Start-up Alley did not remain without attention of guests. There you could find the most unusual solutions for work with cryptocurrency, especially Bitcoin.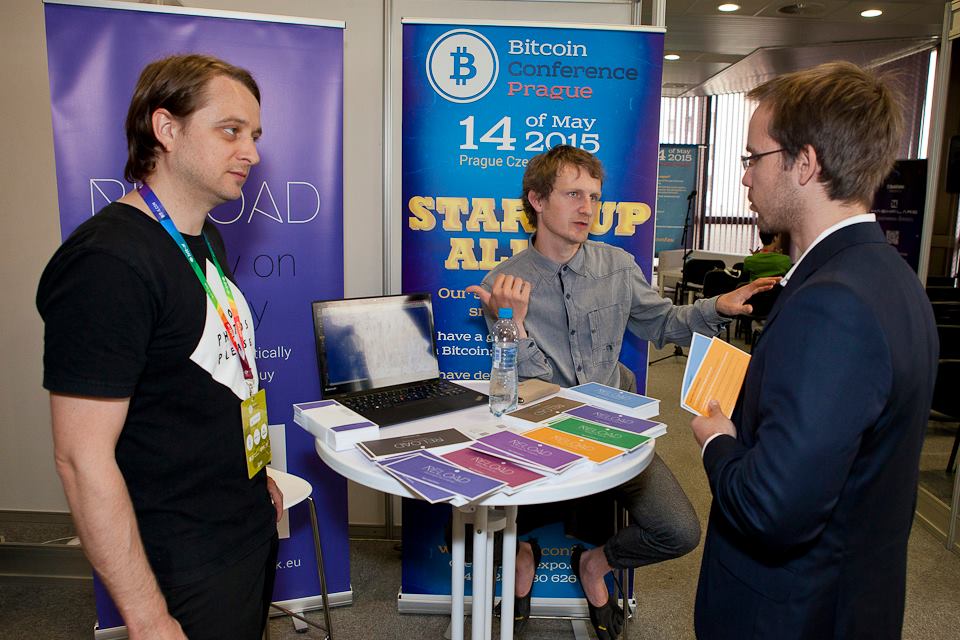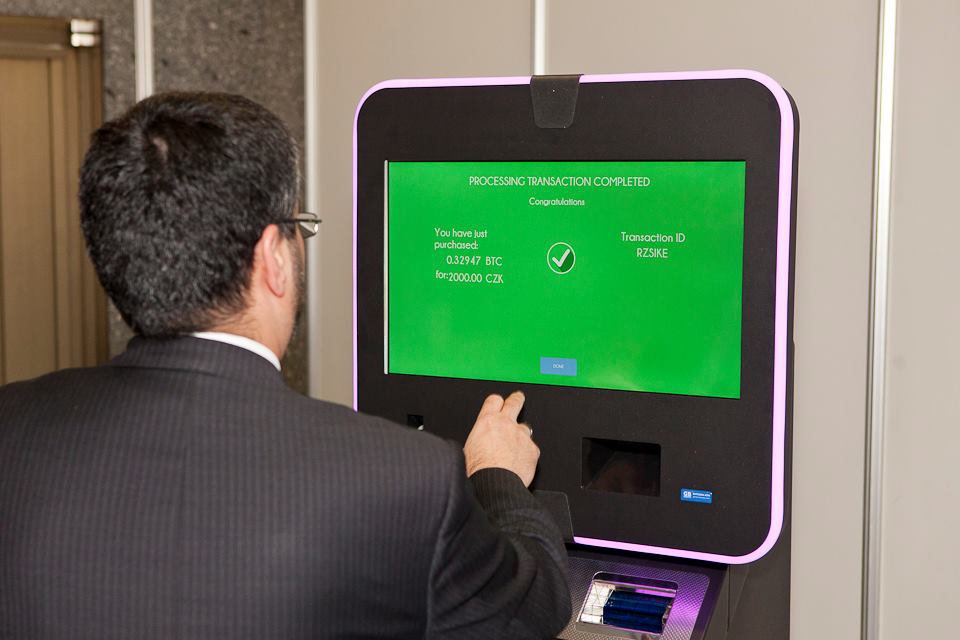 The Conference also included discussion panels devoted to the following topics: "Blockchain: Prospects for the Future" and "Bitcoin 2015: What to Expect and What to Fear." Joshua Siegel, Lorien Gamaroff, Giuseppe Greco and Brian Fabian attended the first one. Brian Fabian, Aaron Koenig, Marco Krohn, Justin Newton and Filip Pawczyński were participants of the second one devoted to the future of  Bitcoin in Europe in particular and in the world in general.
Bitcoin Conference Prague was really a unique specialized event where you could socialize with experienced representatives of the Bitcoin community, buy or convert Bitcoins into cash through a General Bytes' machine, get acquainted with colleagues from all over Europe in order to share ideas and learn forecasts of cryptocurrency development in the world.
After the official part of the event, as it was announced, we held an unusual after-party, sponsored by MoneyPolo. Informal communication with colleagues, unique format, beer, traditional Czech flavour – all this was waiting for the guests of Bitcoin Conference Prague during the second part of the event. Only during the Bitcoin-party, the guests were able to learn all-all-all about cryptocurrency, communicate with likeminded people, discuss the most important and urgent issues in this field of activity, as well as taste delicious Czech beers, and even to receive prizes in the form of Bitcoins from Bit- X.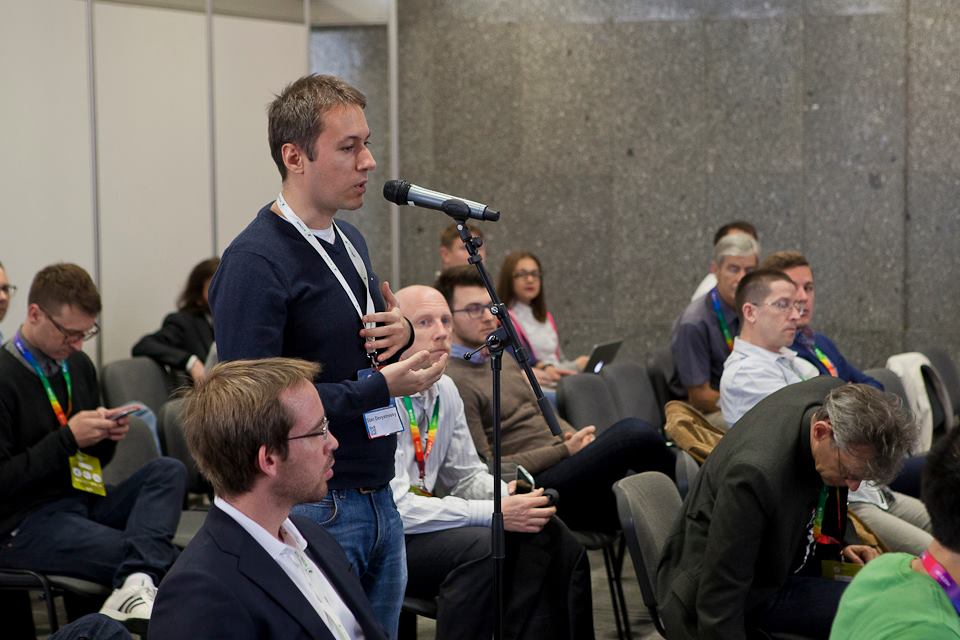 Bitcoin Conference Prague was attended by over 150 guests, participants and Bitcoin enthusiasts who continue to develop this area, defend their rights and are always open to dialogue with the authorities. Next Bitcoin event from the organizer Smile-Expo Company will take place in Kiev in September.
Stay tuned for the news in the sphere of cryptocurrency on our website bitcoinconf.eu.
See you at new Bitcoin Conference!