U Osijeku se 14.12 održalo veliko predavanje organizirano od strane Osijek Software City-a s tematikom kriptovaluta. Ovo je jedno od serija "OSC predstavlja" koje Osječani organiziraju za tech community. Ovog puta, tema je bila: "Revolucija kriptovaluta i blockchaina".
Interes je bio toliko velik da nije privukao samo tech zajednicu već su predavanju prisustvovali ljudi iz raznih područja interesa. To je rezultiralo prepunom dvoranom na Osječkom ekonomskom fakultetu s preko 320 ljudi voljnih čuti nešto više o kriptovalutama i blockchain tehnologiji od puke špekulativne cijene.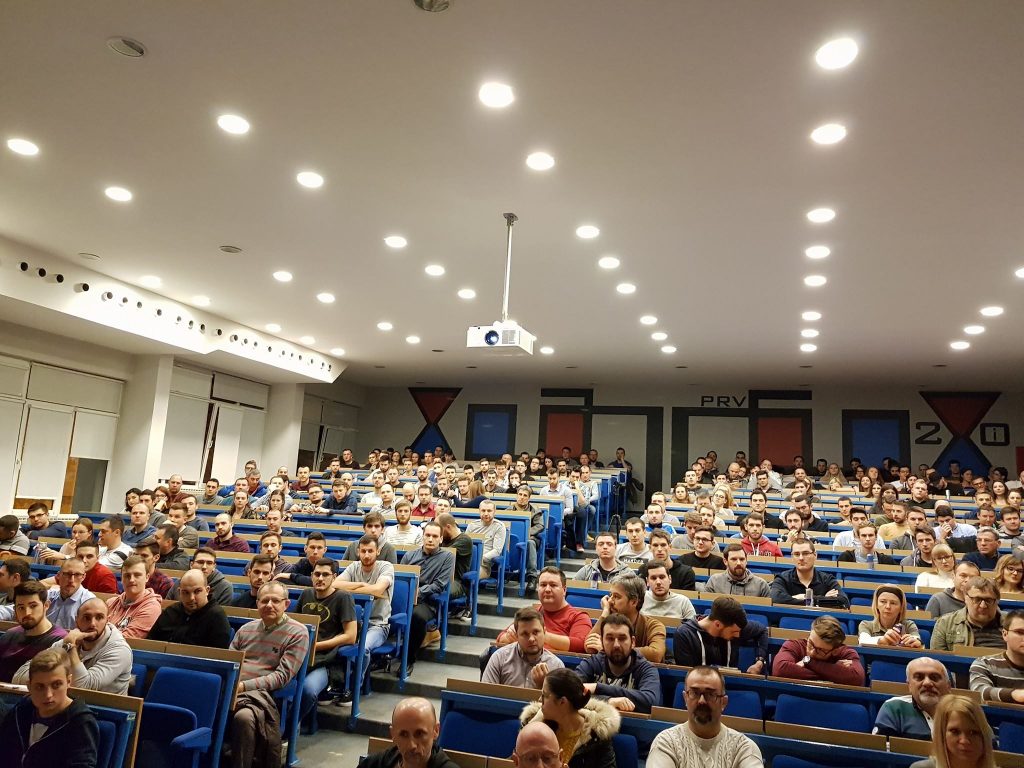 Predavanja su održali Luka Klancir i Alen Huskanović, a bila su koncipirana u 2 aspekta. Prvo je svim sudionicima približilo tehnologiju kriptovaluta i koji fundamenti stoje iza istih, dok se drugo nastavilo s financijskim pregledom trenutnog ekosustava i kripto ekonomije.
Bitcoins, Blockchains and The Great Beyond
Namjera ovog predavanja bila je provesti prisutne kroz trenutni ekosustav bitcoina i blockchaina, upoznati s bitnim konceptima kriptovaluta te digitalizacije "vrijednosti" i decentralizacije "trusta".
The Wild Crypto West: Markets, Marketing & Money
Alen je opisao trenutne situacije na kripto tržištu i njihov razvoj. Burze kriptovaluta, ICOs i IPOs, što znače privatni, a što institucionalni investitori na ovom tržištu su sve pitanja na koja su slušatelji mogli dobiti odgovore.
Predavanja možete i vidjeti u seriji videa snimljenih od strane Osijek031:
Osijek Software City je još jednom pokazao kako su uvjerljivo među najjačim tehnološkim zajednicama u Hrvatskoj te će nastaviti dalje da serijom predavanja usmjerenih na područje kriptovaluta i blockchain tehnologije, a ukoliko vas zanima daljnji razvoj, preporučujemo da ih zapratite na službenim stranicama društvenih mreža.